Additional services
In order to make your stay in Split even more pleasant, we offer additional services for you, which we know for sure that you will like. Check our services and our friendly staff will be happy to provide you with all the necessary information.
ADITIONAL SERVICES IN HOSTEL
Laundry service - 10.00 €
Luggage storage on check out - 5.00 €
Airport transfer - 45.00 €
Happy Hour in AI HOSTEL - all drinks: 20% from 6PM - 9PM
Afternoon surprise 
COCTAIL BAR DISCOUNT FOR AI HOSTEL GUESTS
Bottle of alcohol drink + 4 juices: 50.00 €
Cocktails 20% discount
For min. stay of 3 days in the hostel - guests have 20% on the package (bottle plus 4 juices)
OUTDOOR ADVENTURE TOURS
Scan for more informations: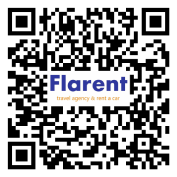 or visit Excursions & Tours from Split  for more informations!
CAPTAINS BOAT PARTY 
Scan code for discount!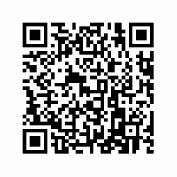 NATURE TOURS:

National Park Plitvice lakes 
STARTING PRICE: 66,5 € / per person (with bus); 570 € / private tour
DEPARTURE: 07:00 AM - 07:00 PM
TRIP DURATION: 11 h
With sixteen stunning lakes connected by 92 waterfalls, this picturesque park is a
true wonder of nature. Plitvice Lakes were added to UNESCO's List of World Natural
Heritage in 1979. On our tour, you can explore this natural wonder on foot, by boat,
and by electric train. So whether you're admiring the cascading waterfalls or simply
taking in the breathtaking scenery, you'll create beautiful memories that will last a
lifetime. Take your chance to experience the magical beauty of Plitvice National
Park. Book your tour today and discover the best of Croatia's natural wonders!

National Park Krka Waterfalls
STARTING PRICE: 27 € / per person (with bus); 370 € / private tour

DEPARTURE: 10:00 AM - 5:30 PM
TRIP DURATION: 7,5 h
Experience the natural wonder of the Krka River, with seven stunning waterfalls and a total altitude drop of 242 meters. In the town of Skradin, you'll board a 30-minute boat ride to the heart of the National Park Krka. You'll have 2.5 hours of free time to explore the breathtaking waterfall pools, take a leisurely walk, relax, and take stunning photos of the park's unique nature. After your time in the park, it's time to take a bus ride to the medieval towns of Primošten (during the summer) or Šibenik(out of season). There, you can indulge in  swimming, relaxing, eating, wine tasting, or taking a scenic stroll in these picturesque towns.
BOAT TOURS
Blue Cave& 5 islands

STARTING PRICE: 130 € / per person; 1100 € / per boat
DEPARTURE: 07:30 AM - 6:30 PM
TRIP DURATION: 10-11 h
Visit 5 Amazing Islands in one day: Biševo with Blue Cave, Vis, Budikovac, Pakleni Islands and the famous Hvar Island. Take a swim at Stiniva Beach, enjoy the secluded beaches at Pakleni Islands, or have fun at the funky beach bar. Take a peek at the picturesque streets of Hvar Town, and take a coffee break at the
square. This tour has many fantastic swimming stops where you get to snorkel in the most beautiful transparent sea and enjoy the sun.
Blue lagoon and 3 islands
STARTING PRICE: 70 € / per person; 700 € / per boat
DEPARTURE: Morning tour: 08:00 AM - 2 PM
TRIP DURATION: 5,5 h
Are you looking for an adventure on the beautiful Croatian sea?
Experience the stunning Blue Lagoon on the island Krknjaši, one of the most attractive locations in Dalmatia.
You'll love swimming and snorkeling in this small paradise with crystal-clear waters. When you're ready to take a break, the nearby UNESCO-protected town of Trogir offers a perfect spot to relax and explore. Choose a either a half-day or full-day option, with available morning or afternoon departure times.
ADVENTURE TOURS
QUAD ADVENTURE from Omiš
STARTING PRICE: 135 € / per quad
DEPARTURE: Morning tour: 09:00 AM - 01:00 PM - Afternoon tour: 04:00 PM - 08:00 PM
TRIP DURATION: 4 h
Discover the breathtaking beauty of the Adriatic seaside and Cetina River canyon with our quad bike tours in the Omiš area! Our tours provide a unique 4-hour experience, taking you through seaside trail roads, spectacular mountain-height views, and the Game of Thrones filming location. You'll even visit two impressive waterfalls and swim under one for an unforgettable adventure. Our quad safari uses CF Moto CForce 450 L, 400 cm3 vehicle that is double-seated, comfortable, and has superior handling for a safe and fun ride. In addition, each quad is fully equipped and has a big storage box to hold everything you need on the ride.
RAFTING CETINA River
STARTING PRICE: 50 € / per person
DEPARTURE: Morning tour: 08:00 AM - 02:00 PM - Afternoon tours: 02:00 PM - 07:30 PM
TRIP DURATION: 6 h
Are you seeking an exciting and active adventure in Croatia's stunning natural beauty? Experience the adrenaline rush as you raft down one of the country's most beautiful rivers, all within an hour's drive from Split. Whether you're a beginner or an experienced enthusiast, our tour is designed to provide you with the perfect balance of safety and excitement. Our expert guides will educate you on all safety precautions and provide life vests and helmets. And with the stunning natural beauty of the Cetina River as your backdrop, you will surely make unforgettable memories that will last a lifetime.
Exclusive tours with Ai
Swiming with horses - Supetar, Island of Brač
Every day from 8:30 am to 2 pm and, from 2:30 pm to 8 pm 
Included in tour: 
transfer by boat to Brač island and back
tour with horses
water and snacks
Tour is designed for 8 people max., price is on request.
Waterbike safari with Ai
Waterbike safari on Cetina river
Price: 40 EUR per person
Duration: 120min
Experience a one-of-a-kind and exhilarating adventure as you ride our specially crafted water bikes, ensuring a seamless and effortless journey that transcends the ordinary.